Monday to Friday :
8am-12pm / 2pm-6pm
Saturday :
Open 3 Saturdays out of 4

Preventive medicine
Vaccination is the best way to protect your dog or cat against certain viral and bacterial diseases. Thanks to vaccination, the life expectancy of our pets has increased significantly in recent years. In order to maintain the beneficial effect of the vaccine, it is essential to proceed with regular booster shots that we will adapt according to the type of vaccine, the infectious pressure and the current legislation. We will suggest the best protocol for your little friend.
We will also take advantage of the vaccination consultation to develop an optimal protection plan against internal parasites (fleas, ticks, etc.) and external parasites (intestinal worms, etc.), and to perform a general check-up of your pet, adapted according to its age and history.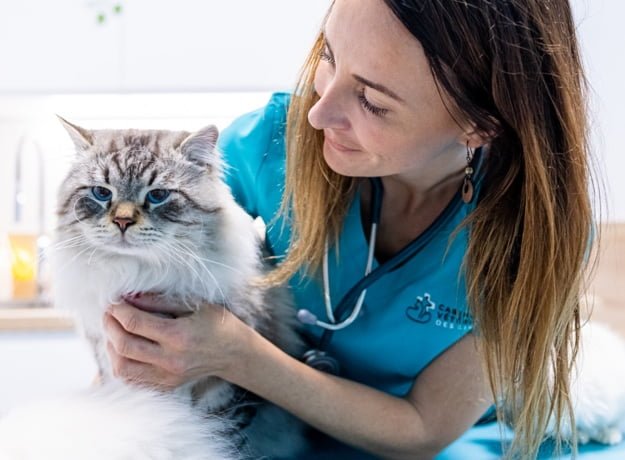 General medicine
The general medical consultation concerns animals that do not require emergency or specialized care. It allows us to treat everyday ailments, to rule out any more important problems and if this is the case to reassure the owner. It can concern an ear discomfort, a wound, a limp, a runny eye, a gastrointestinal disorder, …
During this consultation, the veterinarian will take the time to discuss with you, to examine your pet and to perform additional tests if necessary.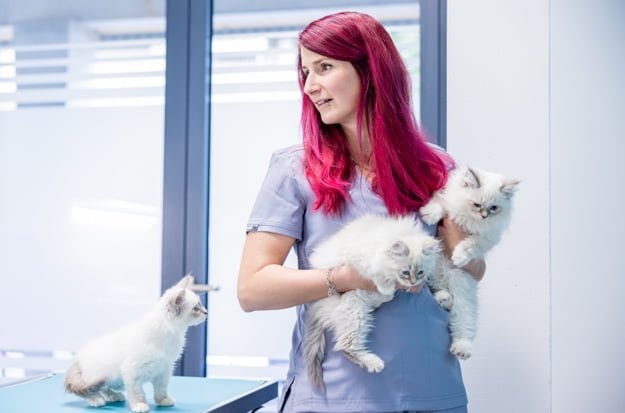 Internal medicine is constantly evolving and deals with the diagnosis and treatment of diseases in various areas such as:
Gastroenterology
Pneumology
Uro-nephrology
Endocrinology
Hepatology and pancreatic diseases
Otolaryngology
(ENT)
Gynaecology / Obstetrics
Cardiology
Neurology
Oncology
Hematology
Nutrition
The main challenge is to determine the cause of the clinical signs, acute or chronic, that our little patients suffer from, in order to determine a suitable treatment. The goal is to cure your companion, or to give him or her the best possible quality of life if the disease is incurable.
In order to refine the diagnosis, additional
additional examinations
will be discussed with you and either performed directly or scheduled later. Sometimes a
hospitalization
is necessary.
When necessary, we can refer you to specialists for more advanced imaging such as CT, MRI or other.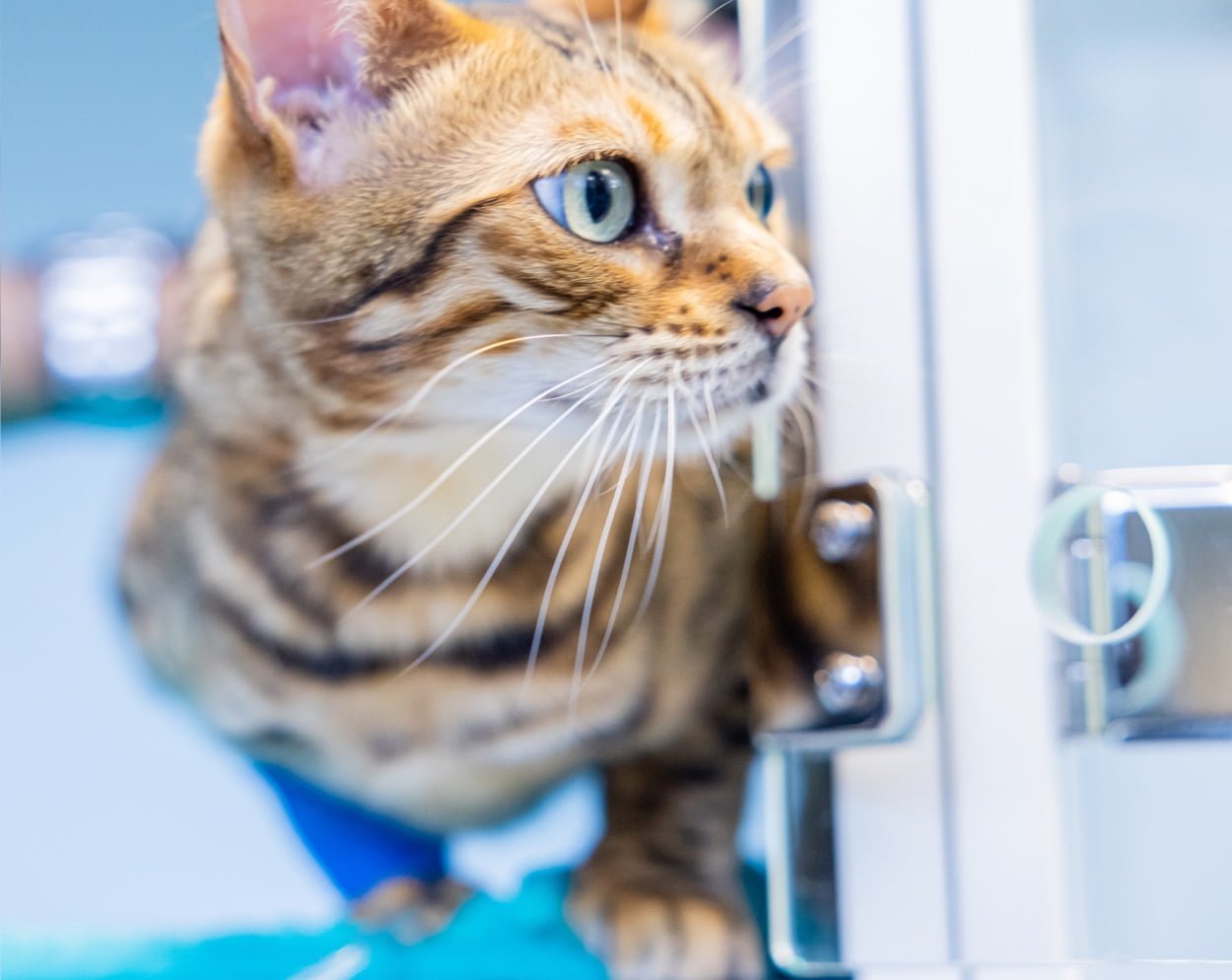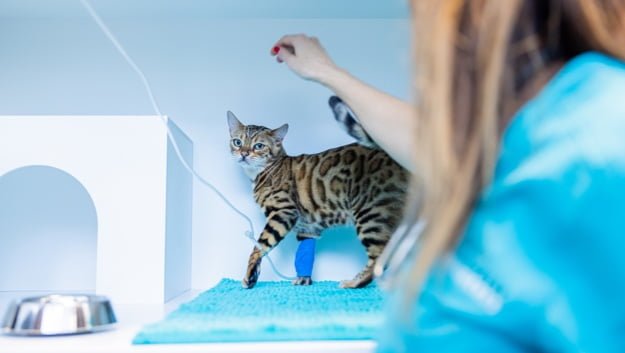 Some symptoms can be alarming and require a quick consultation with your veterinarian.
If you see that your pet has a closed eye, a red eye, a weeping eye, pus in the eye, asymmetry, a change in pupil size, a change in color, or a decrease/loss of vision, your pet needs care. The purpose of a consultation is to evaluate your pet's vision, and to diagnose and treat the condition.
Some reasons are obvious. Your dog is scratching or has redness, his skin has thickened and become very dark or small pimples have appeared on his belly? These are likely to be infections that spread to the surface of the skin.
Does he shake his ears or does he have dirty, smelly ears despite the cleanings you give him? Your little friend may have an ear infection…
However, some situations seem harmless when in fact they are abnormal and require a dermatology consultation. For example, your pet loses its hair in an exaggerated way, it has dandruff, its skin presents an unusual and persistent odor in particular at the level of the ears or the feet or it has balls between the fingers? All these symptoms are abnormal and can be explained by various causes: a hormonal problem, a parasitic or bacterial infection, an inflammatory/allergic reaction, …
During the consultation, the veterinarian will ask you many questions in order to identify your pet's lifestyle, its history and treatments already administered, its diet, etc. A general examination will then be performed, followed by a detailed examination of the various skin lesions present on your pet. In order to refine the diagnosis during the consultation, a sample may be taken and examined under a microscope or with a specific lamp. In other cases, more extensive examinations may be discussed if necessary (blood tests, skin tests, biopsies, etc.).