Monday to Friday :
8am-12pm / 2pm-6pm
Saturday :
Open 3 Saturdays out of 4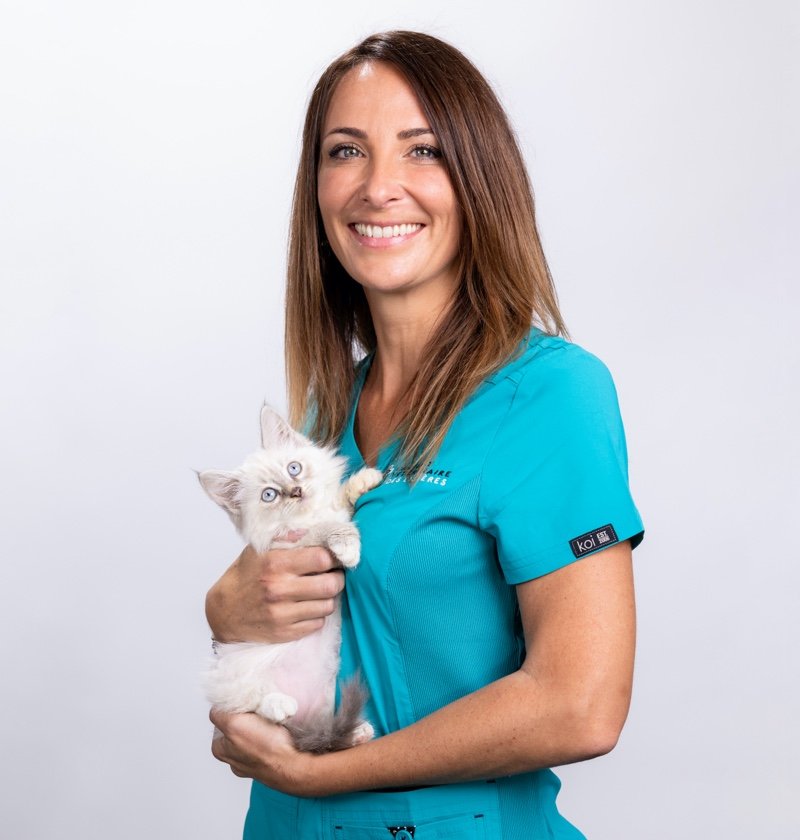 Dr. Alexia Hamelin
Founder/Manager of the veterinary office of the edges
Graduate of the National Veterinary School of Maisons-Alfort, in Paris
Former intern at the National Veterinary School of Nantes
Former intern of Surgery and Intensive Care at the veterinary referral clinic VetRef, in Angers
Former hospital assistant of Surgery at the National Veterinary School of Nantes
Holder of the Certificate of Advanced Study in Traumatology and Orthopedics of small pets
AFVAC modular training in abdominal ultrasound
I graduated from the École Nationale Vétérinaire d'Alfort in Paris in 2011, and continued my training with a general internship in small pets at the École Nationale Vétérinaire de Nantes, followed by various positions and important postgraduate training in soft tissue surgery, orthopedic surgery, and intensive care. I obtained my Certificate of Advanced Studies (CES) in Traumatology and Orthopedics.
Two passions being better than one, I also perfected my skills in abdominal ultrasound afterwards.
The evolution in several practices, including very large structures, gave me a very precise vision of what I wished to offer as a reception and care of animals.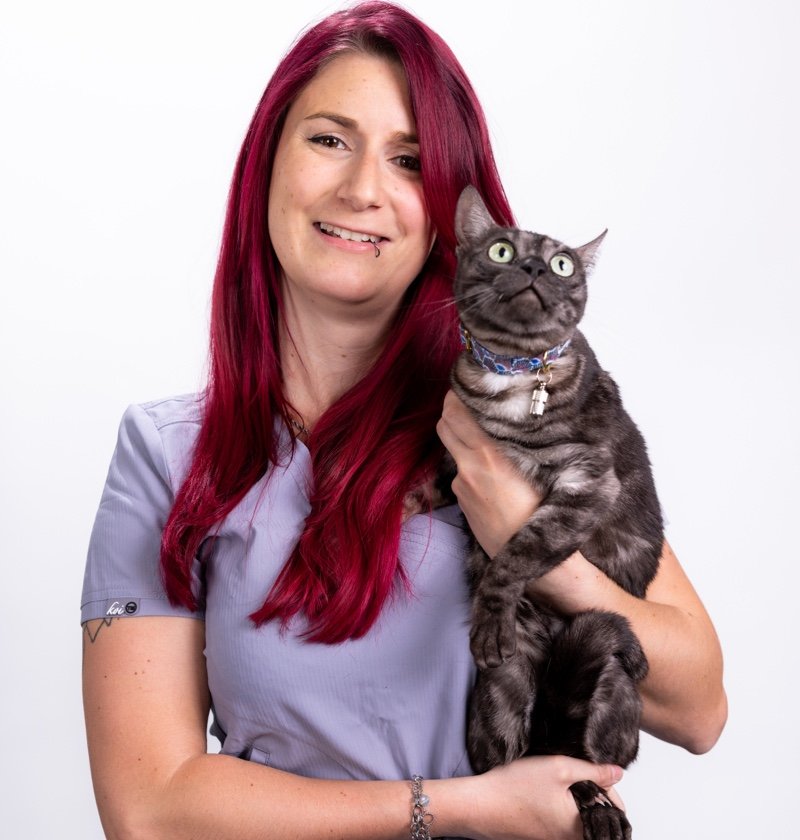 Anaïs Wenger
Graduate veterinary assistant
Graduated from the CFC of Assistant in Veterinary Medicine since 2014, which she realized at the veterinary practice of Riantbosson in Meyrin, then worked 7 years at the Cabinet Vétérinaire des Bergières in Lausanne with Dr Marc Vingerhoets.
Anaïs is a versatile, conscientious and efficient person, and she always keeps smiling! She will competently and accurately provide anesthesia during surgical procedures, and lovingly care for hospitalized animals.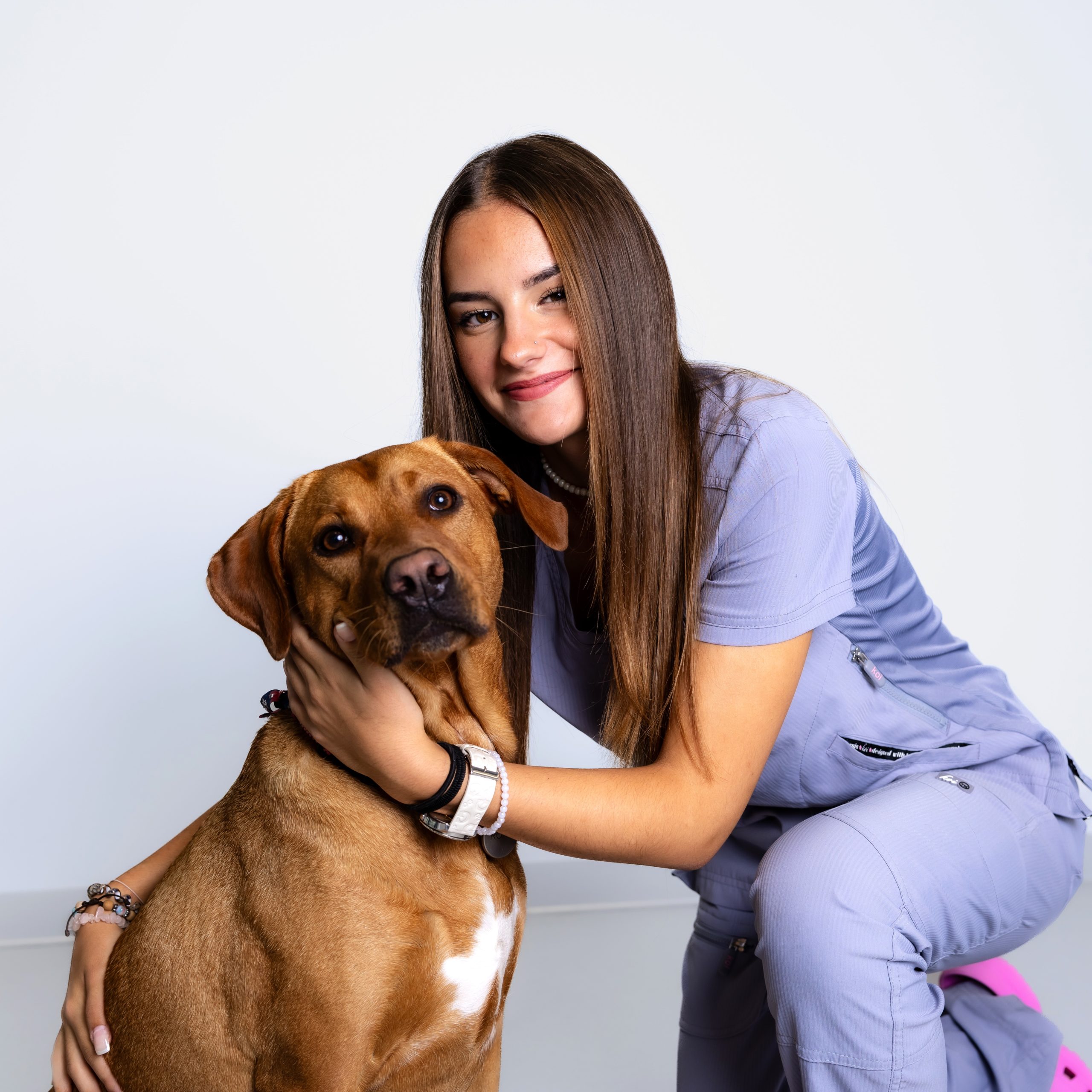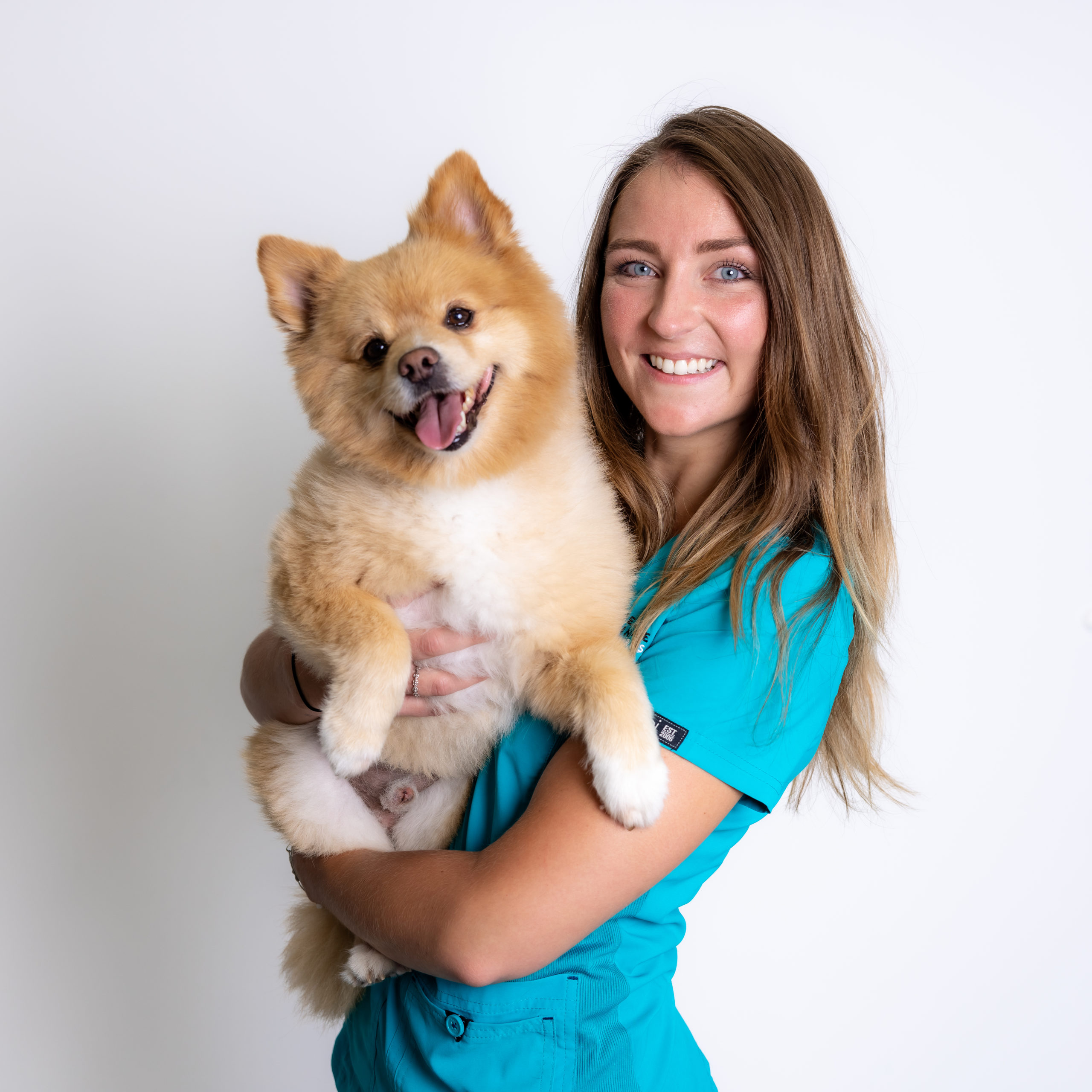 Loryne Lengen
Veterinary assistant apprentice
Start of apprenticeship at Les Lisières veterinary practice in August 2023.
Loryne is a jovial and dynamic person, who carries out her work with passion and love for animals.
She knows how to take good care of your 4-legged companions.